Click here to edit subtitle
For the first time in almost four years NER would field a complete roster for a race event.
Led by Alan Carreno, NER would land six runners in the top 15, with five being among the first ten finishers at the inagrual Red Rock Canyon 10 mile race held by Bristlecone Events. Alan would place second overall in 55:48, followed by run club member Jon Russell's 4th place finish in 57:55. Alejandro Belmares would land in 5th place overall and take second in the 30-39 age group (with Jon Russell taking 1st), in a time of 58:15. Brent Shirley would make his official team debut at the event earning 10th overall in 1:01:20 (4th in the 30-39 age group). Run Club members/sisters Bree Thorpe and Mercy Sells would place 2nd overall in the women's division (9th in the general standings), and 4th in womens (13th in general standings). Bree would run 1:00:49, followed by Mercy's 1:06:17. Spouses/Run Club members Ericka Rios would place 19th overall (8th female) in 1:11:38 earning a second place finish in the 40-49 age group, followed by Pedro Rios Sr in 1:12:14 in 20th overall (2nd 40-49 age group).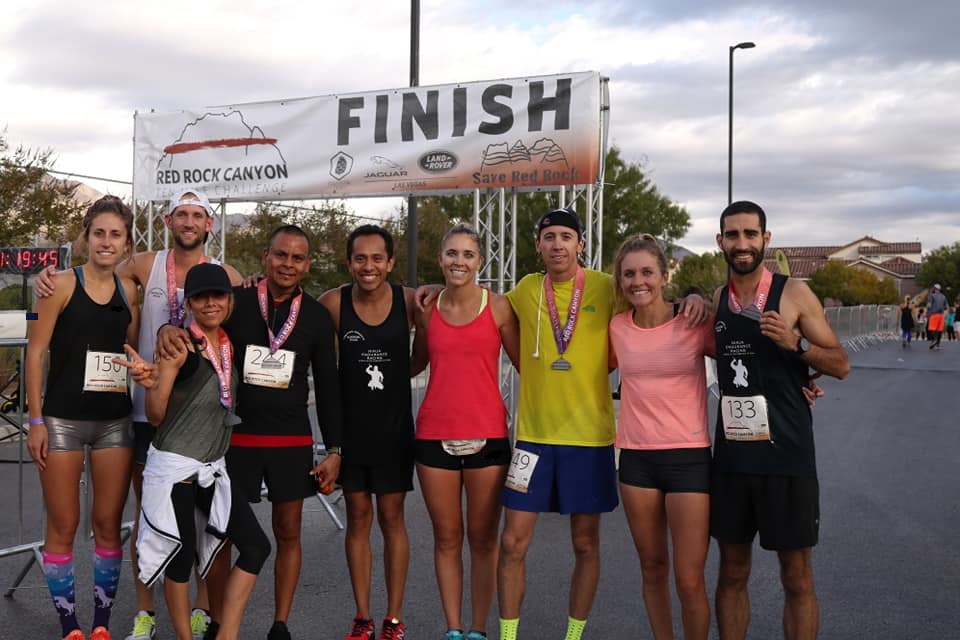 Categories: None