Click here to edit subtitle
Big racing weekend for our team this weekend.
In the Bluegrass state at the Kentucky Derby Half Marathon Alan Carreno finished 6th overall in 1:13:12 setting a new half marathon PR by two+ minutes.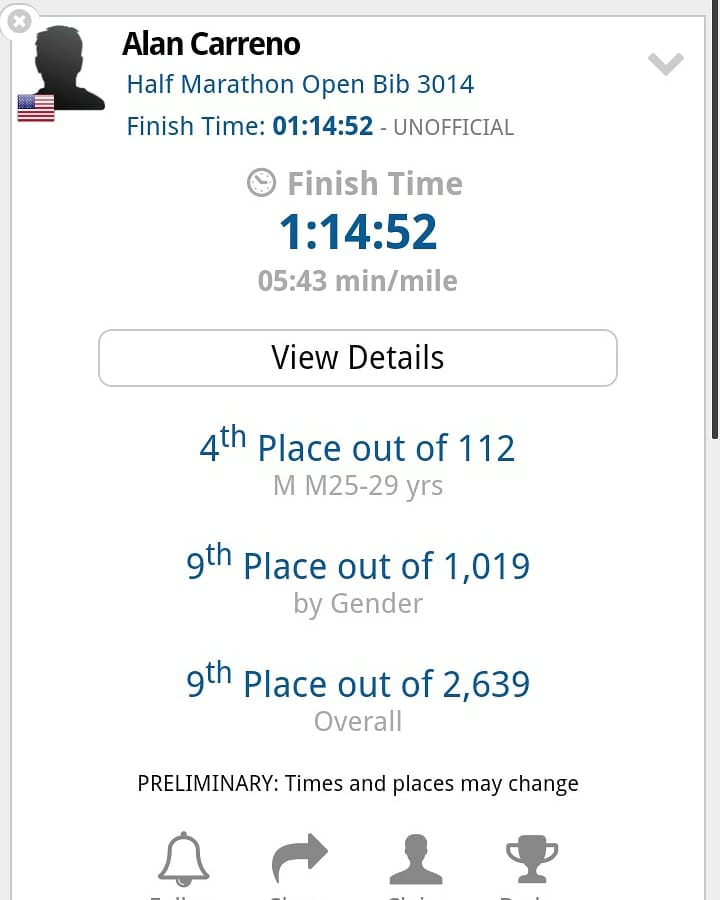 In Utah at the Zion trail half marathon Chris Clark
finished 17th overall in 1:35:46.
Here locally at the 14th Annual Ronald McDonald 5k Gamini Sugathadasa landed on podium in 3rd place in 17:16 Alejandro Belmares
took 4th overall (1st in age group) in 17:38. On the women's side Crystelle Schultz took 4th overall in 23:48 and Celeste Sportsman finished in the top 20 in her age group.
Big kudos to all our members for putting in major work. Onto the next one!
Categories: None