Speed is the essence of war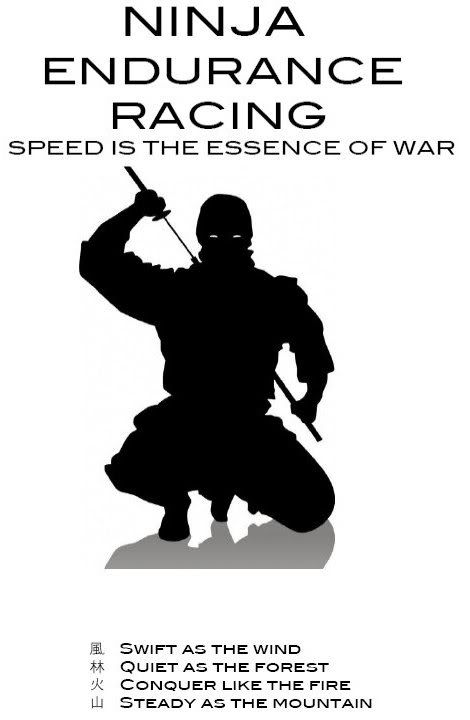 Formed in 2011 by Timothy James Reilly and Alejandro Belmares Ninja Endurance Racing is dedicated to promoting the well being of the mind and soul through endurance racing.
The club is dedicated to unifying individuals from all walks of lives to achieve their fitness goals in order to promote a healthy and honorable lifestyle. We strongly believe that if you can find meaning in the kind of running you do then you will perhaps find meaning in life.